here are pictures and information on some of the missionaries and ministries we support
Please join us in praying that God would continue to bless their work, as well as protect and sustain them as they serve His Kingdom.
david and catalina kreider
Derek and Catalina met on the mission field in Mexico. They now serve with the Mission to the World (PCA) on a church plant team in Romania. Their vision is to help identify, train, and resource young leaders for a nationally-led church-planting movement! Their service includes English as a Second Language (ESL), leadership training, and university ministry.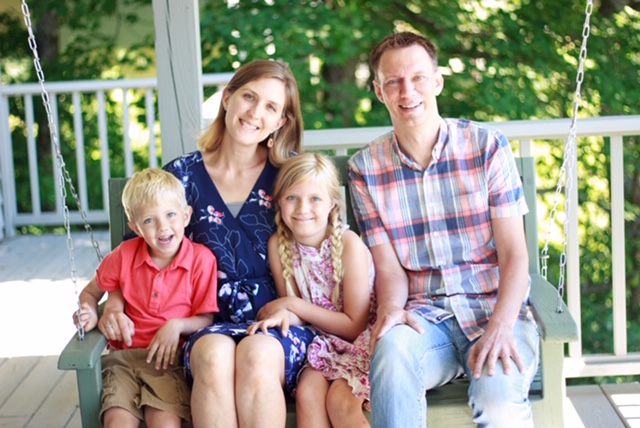 edgar, cristina, roy, and norah van de hoeve
Serving in Belgium with Operation Mobilization
The Van de Hoeves serve since July 2017 in Belgium. Edgar supports the growing international team as the personnel officer. He helps new workers with visa applications and all the logistics of coming to and staying in the country. We want to see vibrant communities of Jesus followers among the unreached in Belgium.
Latin American Church Adviser/Trainer
Jim serves the Latin American Church as adviser and trainer. Under his guidance they have launched many Presbyterian churches, especially in the area just south of the California/Mexico boarder. There goal is 50 new churches.
Serving in Nairobi, Kenya with The Rafiki Foundation
Rachel serves as an instructor and Director of the Music Department for The Rafiki Foundation in Nairobi Kenia. The Rafiki Foundation works with orphans and widows as well as providing a PreK through twelfth grade Christian classical education for local students and teachers colleges for future teachers through the Rafiki Advanced Learning Institute. Their goal is to help strengthening their educational outreach to help Africans know God by raising their standard of living through Bible Study, Education, Widows Program, and Rafiki Advanced Learning Institute.
Linguist with TEAM Mission
Kathleen serves with TEAM Mission as a Linguist, assigned to translate the Bible into Chad's Runga language. After a year in Annecy France learning French she will head to Chad, learn Arabic and a local trade language before immersing herself in Runga.
Pray for God's enablement through the multiple language learning process so she can soon focus on Runga!
moldova church support
Moldova is the poorest of the former Soviet bloc countries, with many poor and elderly freezing or starving to death every winter. We send support to enable area churches to provide wood and monthly food packages. The local churches have seen many recipients come to faith and join the church through this ministry.